See for yourself!
Our lovely apartments in Grossarltal
It is said that all roads lead to Rome. But it's much nicer here! Our Holzleb'n is located in the lovely countryside south of Salzburg. To be more exact, in the valley "Grossarltal". Here at an altitude of 920 meters above sea level the grass is just a little bit greener and the sky just a little bit bluer. Whatever the season, when you book your apartment in Grossarl Valley you can look forward to a thousand and one trails for hiking, cycling, riding, jogging, tobogganing or cross-country skiing. And here too is an excellent location for skiing and snowboarding. But lazing around is also okay .Click here for the best ways to get to us.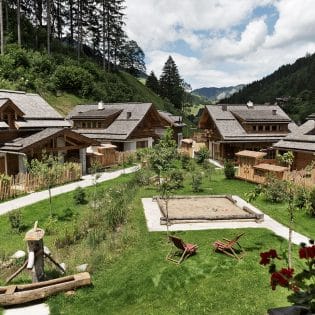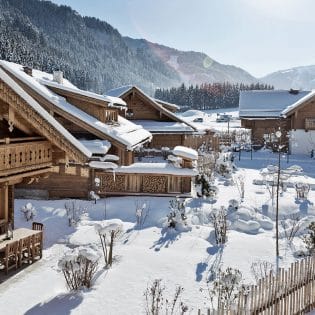 "Almental" and Winter Paradise
The region around our apartments in Grossarltal is an ancient cultural and natural landscape. For centuries the livestock of the mountain farmers graze the most beautiful mountain pastures during the summer months. There are more than 40 Alpine meadows, known as "Almen", and this has given rise to the nickname of Grossartltal as "Almental". In the warm months of the year you can discover the region in hiking boots or by bike. In winter on the doorstep is Austria's biggest Ski Region ski amadé with endless ski slopes for your pleasure. Right across from Holzleb'n the lift will bring you up our local mountain. When you arrive at the top the interlinked ski circuit Grossarl-Dorfgastein offers 860 pistekilometers and 270 lifts of the Ski amadé.
Top-Location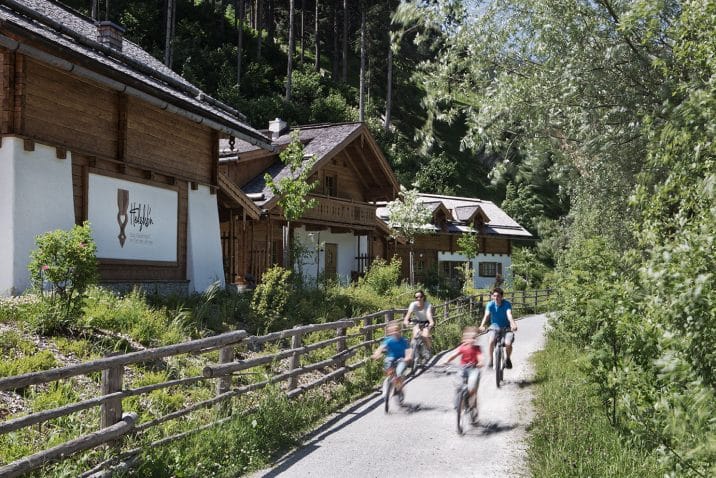 directly at the bycicle
trail
Impressions
Location holiday village Holzleb'n
Webcam holiday village Holzleb'n