Forest Picnic
Something very special for you
during your holiday on the farm in Salzburg
How nice to just get out into the open! Walking through deep green forests. Climbing up to lofty heights. And then enjoying the best regional foods. Our forest picnic is an unforgettable pleasure at the heart of nature. We pack our tasty delicacies into your basket, including a picnic blanket, crockery and cutlery. Enjoy your forest picnic wherever and whenever you wish. Wouln't this just be an ideal romantic surprise for your loved one? Or a super adventure for the whole family? Here read more about our forest picnic offer:
A picnic full of regional specialties
Every holidaymaker at our farm in Salzburg is entitled to expect the best! For our forest picnic we also place great value on produce from the region and local specialties. Our picnic contains freshly-baked farmhouse bread, salami, ham and cheese specialties and spreads made-on-the-farm, fresh fruit and vegetables, organic fruit juice, two bottles of beer or a bottle of wine together with a few sweet surprises, a picnic blanket and utensils.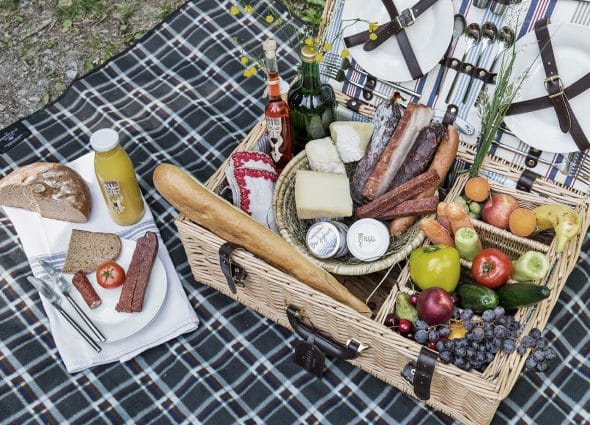 € 23 p.p.
€ 11.5 p.c.
(6-11 J.)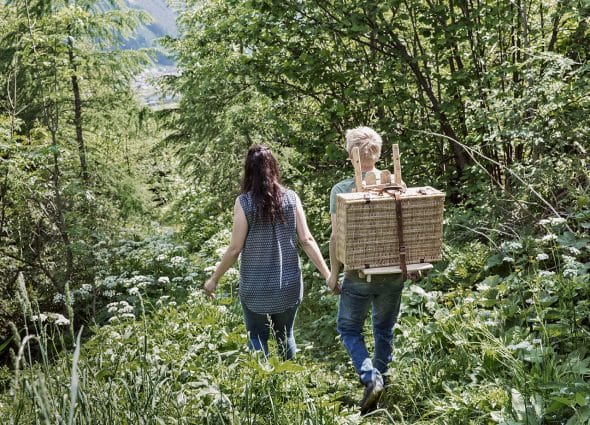 Nature just for two
Put your hand on your heart and ask yourself if there is anything more romantic than a picnic out in the open? Surprise your loved one with our forest brunch. All you need to do is to lift our traditional "Bucklkraxn" (= traditional willow backpack) onto your shoulders and stroll hand in hand to one of the many secluded forest glades. We are happy to give you tips on some especially lovely spots! If you don't want to carry the Bucklkraxn by yourself then we can of course deliver it to your favourite place!
What an adventure!
The little ones will be amazed! Get your bunch of kids together and spend an exciting day at our forest playground – with barefoot pond. And as we all know, fresh forest air is so good for us and makes us sooo hungry, then our forest picnic is just right for all the little adventurers and nature researchers.
What an adventure!