Excursions and leisure tips
Interesting things to see around Grossarltal
Mozart and his world famous chocolates. Romantic old towns and remote mountain villages. An incomparable mix of culture and nature – all this and more is Salzburger Land. For decades this region at the heart of Austria is one of the most popular holiday destinations in this republic in the Alps. Our family apartments in Grossarltal are the ideal starting point for small excursions and great discoveries. Here for you we have put together some of our most favourite places:
So much to discover
The City of Salzburg
Only about one hour (80 km) away from us is the city of Salzburg. The capital of our administrative district is a lovely experience at any time of the year and in any weather and has a lot to offer, in particular to those interested in culture, Mozart fans and shopping enthusiasts. Tips: A walk up to the fortress Hohensalzburg and the Christmas market in the Cathedral Square.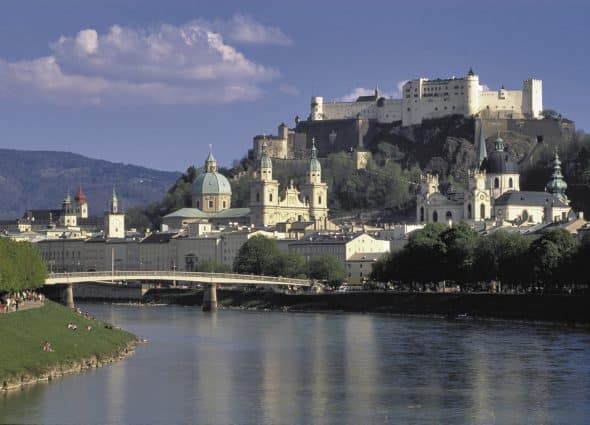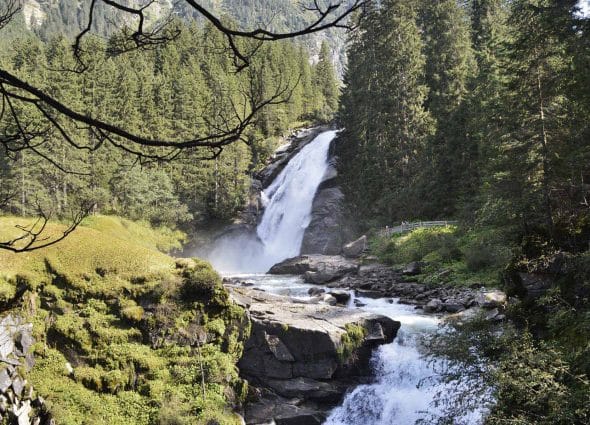 Wildwater and high mountains
In summer you must visit the picturesque lake Zellersee (50 km). This can be combined perfectly with a trip to the world famous Krimmler Waterfalls. You love animals? Then we recommend a trip out to the game park Wildpark Ferleiten (60 km) in Fusch, ideal in combination with a day tripto Austria's highest mountain, the Grossglockner (75 km).
Wonder Worlds of saltand ice
Following in the miners' tracks wander through Salzbergwerk Hallein (60 km). Or more accurately: ride and slide through the salt mine. The mine railway takes you deep into the mountain where you come out again via the miners' slides. An ice-cold adventure awaits you in the World of Ice Giants in Werfen (35 km). Wow experience guaranteed!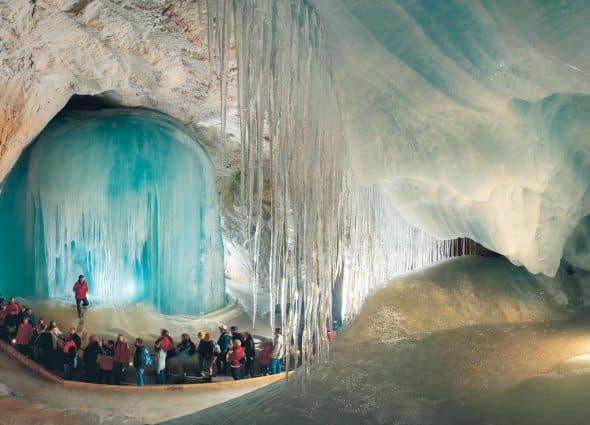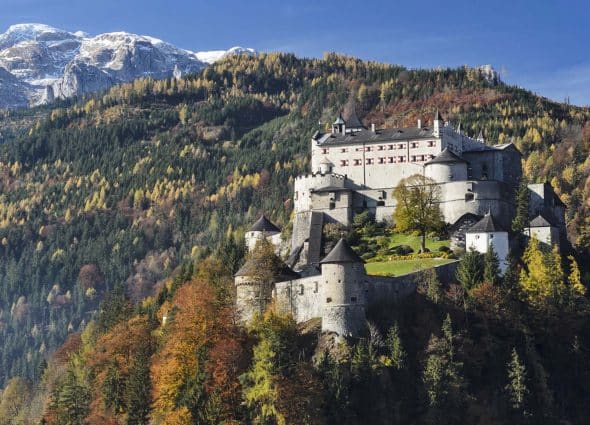 Medieval fortresses and jewels of nature
The National Park Hohe Tauern is a Garden of Eden for rare animals and plants. We recommend that you visit Hüttschlag 10 km away ortake a walk around the beautiful lake Jägersee (35 km). At the fortress Burg Hohenwerfen (30 km) you feel like knights in armour and can enjoy the impressive show with birds of prey.
Salzburg Mountain Advent
The weeks before Christmas are a time of reflection around Grossarltal. Visit romantic Christmas markets with traditional activities for children, march in torchlight through the snow-covered countryside and immerse yourself in the Advent traditions of the Alp region.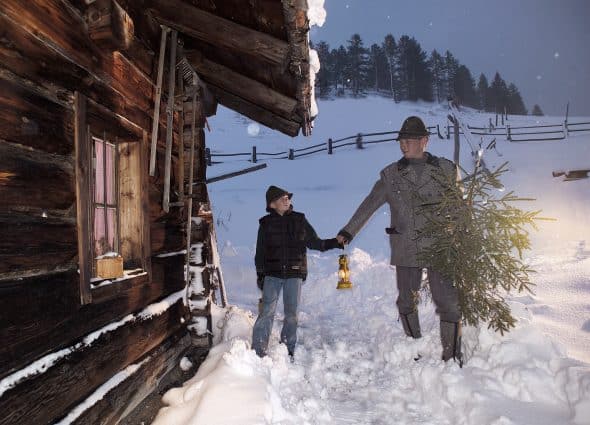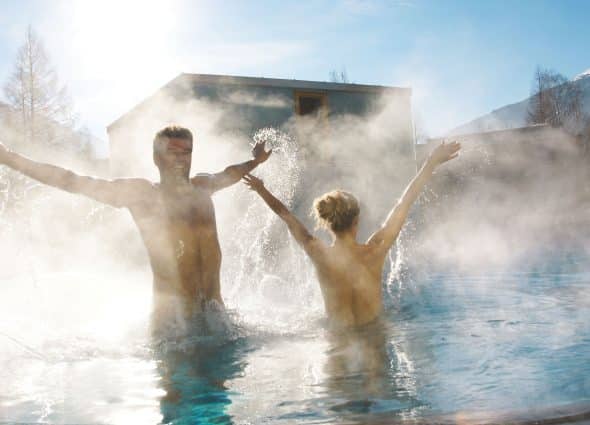 Thermal baths
Warmth and crystal-clear water await you in the Salzburg thermal spring landscapes: The Thermal Baths at Altenmarkt are 34 kilometers away and ideal for children; in Bad Hofgastein (42 km) there is a water cinema and the thermal rock springs at Bad Gastein (49 km) has a beautiful wellness landscape.