Family Fischbacher –
Your hosts at Holzleb'n
Welcome to your holiday on the farm in Austria!
It all began with a little dream. And a big wish from the heart. In 1998 Sepp Fischbacher took over the farm from his parents. Together with his wife Irene he wanted to create a little holiday paradise. A place that was to redefine the idea of "a holiday on a farm in Austria". This came about in 2010 when we opened our Holiday Village Holzleb'n. For the construction of our holiday apartments and chalets we used timber from our own forests and united traditional values with innovative ideas. Today we are a real family business and hosts with all our hearts. We would like to introduce ourselves on this website and we hope very much that we will meet you soon!
This is us: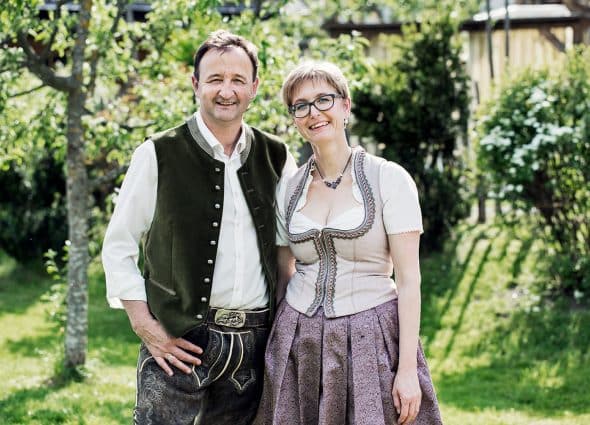 Sepp & Irene
Our boss Sepp grew up here on the farm where he discovered his love of forests and wood at an early age. Most of all he loves the evergreen arolla pine that you will find in all forms of pine furniture in all the buildings of our Holzleb'n Holiday Village.
His wife Irene is loved by family and guests not only for her sunny disposition but also for her delicious, home-made fruit preserves.
Josef & Johanna
The second Holzleb´n generation too, makes your holiday on the farm a very special experience. The Junior Boss Josef works wherever he is needed, and of course very often in the pastures and forests of our farmland.
His delightful wife Johanna will welcome you at our reception where she will answer all your questions. Their daughter Lisa is our little sunshine and keeps everyone busy with her lively way.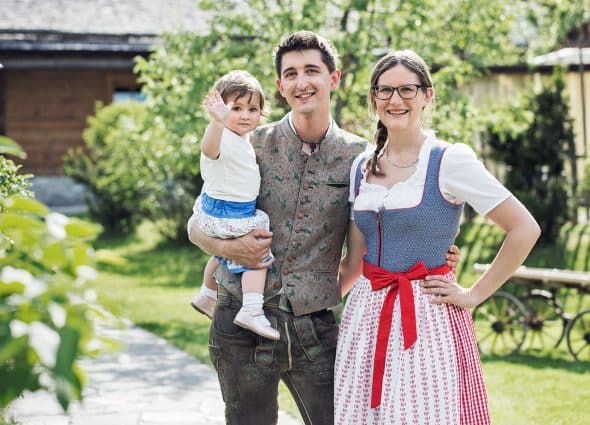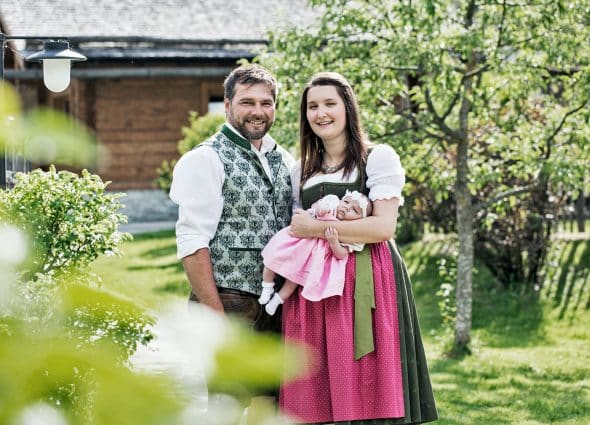 Sepp & Alexandra
Alexandra is the second eldest Fischbacher child and will teach you horse riding with patience and passion. At the moment, however, others are also doing this as all attention is now on little Helena, the latest addition to our family with son-in-law Sepp.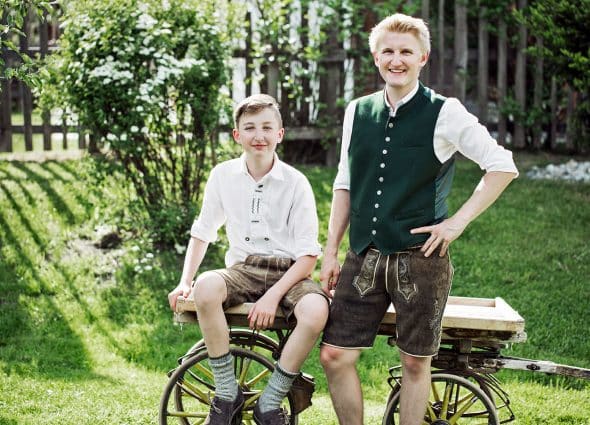 Paul & Roland
Roland and Paul are also very much involved in farm life here and with the same natural friendliness as their parents, make sure that there is nothing missing on your holiday on the farm. Paul is now no longer the "baby of the family" but is still lovingly known to one and all as "Pauli".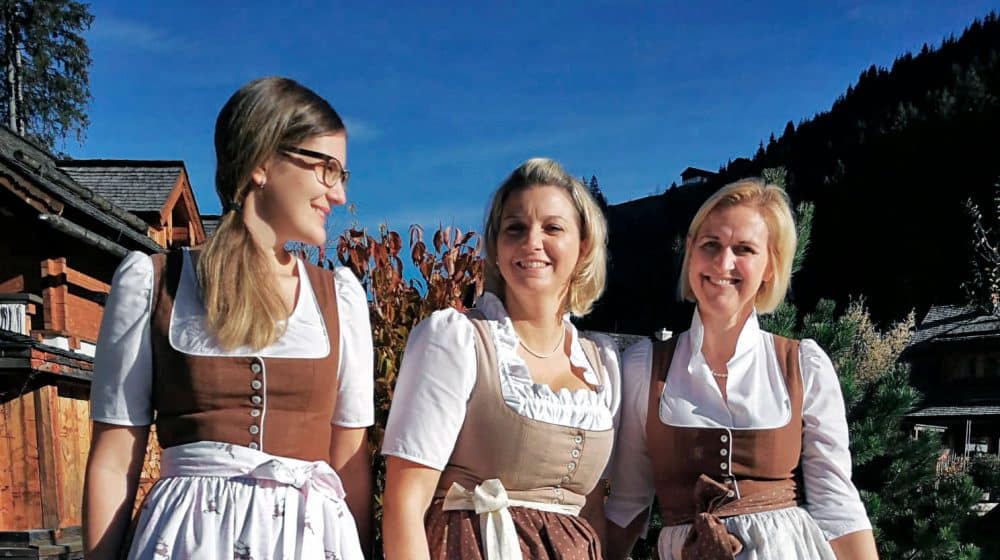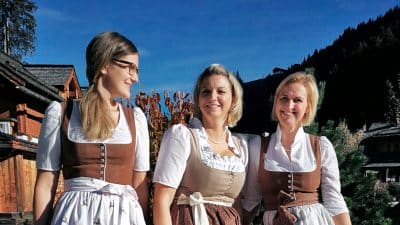 See you soon in our holiday village. We look forward to welcoming you here!