Woodi's World
Great adventures for our young visitors
Hi! My name is Woodi and I'm a squirrel. How nice to meet you! If you are as inquisitive and lively as I am and ready for adventure then you will love it in my world! My home is here at Holzleb'n where I have built a forest playground and an adventure trail just for you. Holidays in Austria with and for children is a great adventure! Come with me and climb the highest trees and meet all my forest friends. Whiz round with me through the tree tops and splash around in crystal clear water. Solve exciting puzzles and enjoy a delicious picnic in the forest! Sounds great, doesn't it? I am so looking forward to seeing you!
Woodi for your Home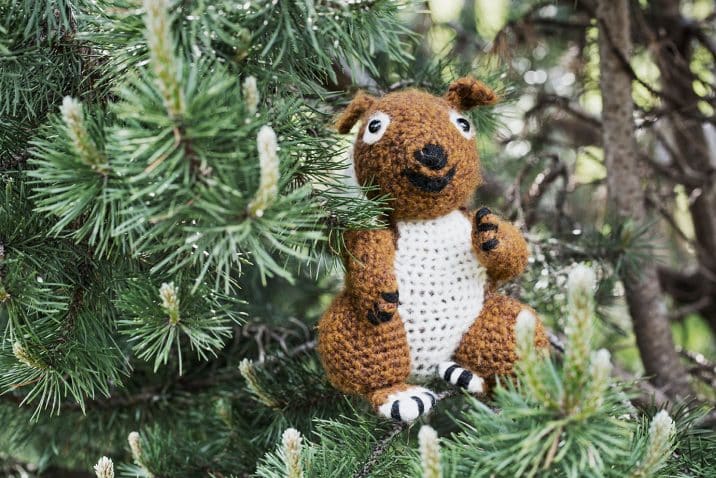 "Pssst! It's me – your Woodi. You can also take me home as a souvenir of your adventures. You can buy me as a stuffed animal in the Holzleb'n village store! So the fun can continue at home! By the way, I am a genuine Austrian product, lovingly crocheted by hand – so a real one-of-a-kind!"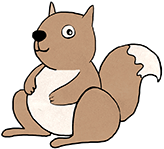 Forest
Trail
Become real nature detectives! Direct from the Holiday Village begins our exciting nature trail through the forest. Discover some huge forest animals and solve lots of fascinating nature questions. So, did you answer everything correctly? Then of course Woodi has a present for you! At the end of our forest nature trail let off steam in our forest playground!
Forest
Playground
Play, let off steam, splash around, go on the slide, see-saw or swings and even fly! Do all these things and whatever else you want on our forest playground. How about the "Flying Fox", the huge tree house, the barefoot pond and so many more play stations made from wood. And what about the older kids? They can make themselves comfortable and sit around, look on and just enjoy the wonderful fresh forest air. We know that forest air makes you hungry so we would like to make you a picnic basket. This is full with delicious regional specialties. So a holiday with children in Austria is exactly to your taste, isn't it?