Horse-drawn sleigh rides in Grossarltal
With tow horsepower through the winterwonderland
The snorting of the impressive Noriker horses, bells gently ringing and a feeling of nostalgia: Horse-drawn sleigh rides in Grossarltal belong to the unforgettable experiences of winter. Glide through the deep snow of the countryside and see the surroundings of Holzleb'n in a special romantic way. Wrapped up in soft blankets, cuddling up together, just enjoy the ride just for two or with all your family.
Enjoy the silence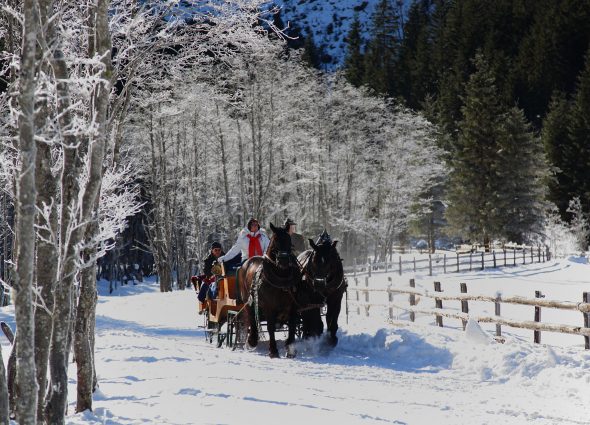 Winter how it used to be
So quiet. So nostalgic. So lovely. Here with us at Holzleb'n there are so many magic winter moments waiting for you. How about an evening sleigh ride, a trip to the Mountain Advent or special times around the campfire? We are more than happy to organize your unforgettable experience for you.